Admissions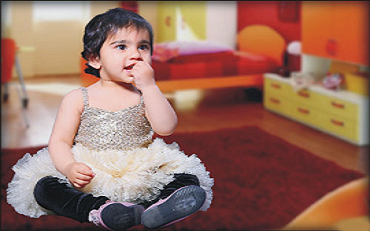 ADMISSION PROCESS
For our valued parents, we have streamlined the entire process of admission. Visit us and become a member of the Gurusthanam Playschool's family by enrolling your child.
Steps in the admission process:
Step 1: Completing the Online Application Form
Please complete the Online Admission Application form, ensuring that all the fields are completed accurately. Click here for Online Application form
Step 2: Interaction Session of Applicant
In consultation with the Admissions Department, an interaction session will be scheduled on a specified date and time with a Teacher at Gurusthanam Playschool's. The teacher will ensure that your ward enjoys the interaction which takes place through playful activities and also meets the baseline expectations as per age appropriate Year groups. At this session, the teacher will assess your ward's readiness for playschool.
Step 3: Admissions Counseling and Enrollment
Following a successful interaction session, the Admissions Department will contact you with an offer of admission for your child. On receipt of this offer letter, you are requested to secure your ward's seat of admission at Gurusthanam Playschool's with submission of all the necessary documents mentioned and complete the payment of relevant School fees within 10 working days – as per school's guidelines.
Parents are requested to carry valid Original ID cards for them and the applicant ID on the date of admission confirmation.
The admission offer, if not accepted and seat not taken for the applicant within 10 days, is considered to have lapsed the period of validity. Hence, the School reserves the right to offer this seat of admission to the next deserving applicant.
As you join us, the parent's login credentials are created in various School-Parent communication platforms.
Following the above, you will receive updates from the school. You will also be invited at the Orientation Program, which we understand is mandate to attend for all new families along with the new students.
Age Guidelines for Admissions
Minimum age limit prescribed for Admission is as follows :
Pre Nursery : 2 Years as on 31st July of the year of admission.
Nursery : 3 Years as on 31st July of the year of admission.
LKG: 4 Years as on 31st July of the year of admission.
UKG: 5 Years as on 31st July of the year of admission.